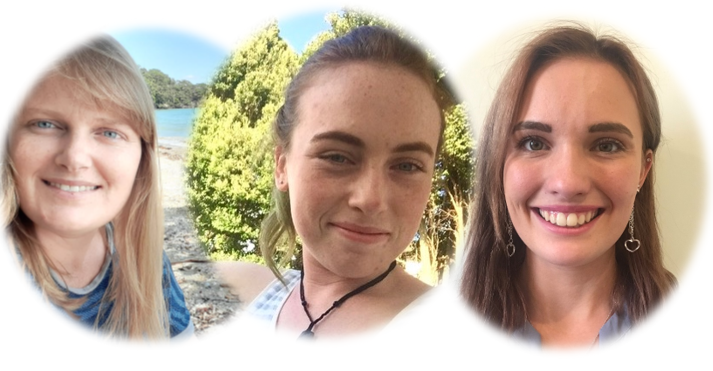 Did you know that Carey has a peer-based academic-writing support programme? We have three new Peer Writing Assistants (PWAs) for 2022 who have volunteered their time to work with students to help them with academic writing and academic literacy. Thank you Jacqui, Grace and Joy (left to right in photo) for helping offer this support. If you would like help with your assessments, you are able to book time with one of our three PWAs. You can meet up with one of our PWAs either onsite in the library, or connect via Zoom or email.
Sessions are typically 25 or 50 minutes max. To book a session, please do not contact the peer team directly but make a booking through the library by emailing library@carey.ac.nz and include:
Your name and student ID number
Identify which assessment you are focussing on (course, assessment outline), and briefly identify what aspect of the assessment you would like help with.
Identify if you want a 30 minute or 60 minute slot (in person, or via Zoom or email)
The peer writing assistants will not primarily focus on the content of your assessments, but will help you with the structure and format of your assessment, and focus on your academic writing. If you have specific content questions, we encourage you to talk with your course teacher(s).
If you have questions, feel free to talk with any of the library team. Ngā mihi. Rob